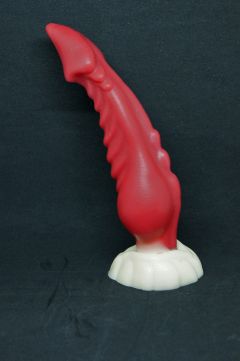 Psicorp Dragon
This design was created to capture the very essence of dragons. Scales and plate dominate these large creatures, powerful and intimidating, yet also sleek and beautiful.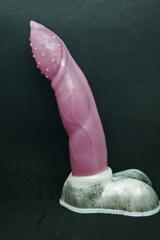 Psicorp Kitty
Prickly barbs tease at first, before a thick, smooth shaft follows smoothly, probing unknown depths, whilst providing a smooth ride to the user.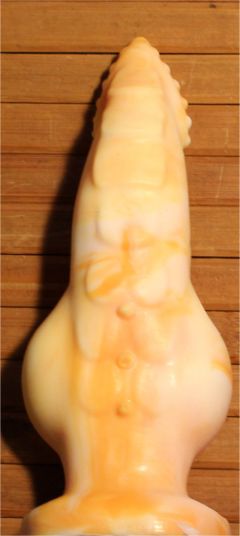 Drogger (small)
Drogger, inspired by both canine and lizardian backgrounds, sates many desires at once.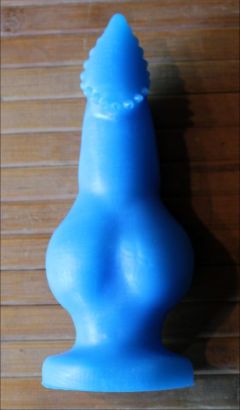 Drogger (medium)
The soft nubs behind his piercing tip hits the deep, sensitive areas inside while the knot firmly tests out any entrance it finds willing enough to try and take him.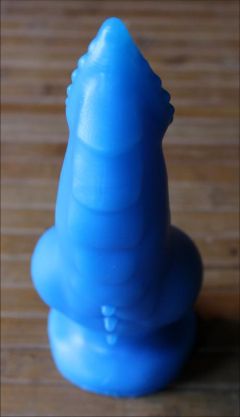 Drogger (large)
Drogger is a toy meant for tying; his knot firmly keeps his partners in place while they wriggle and squirm in delight.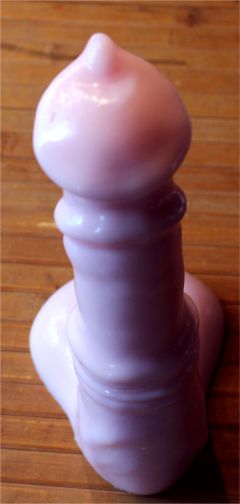 Lancelot: Pony (small)
Sometimes the size of Lancelot can be intimidating, so why not wind down and relax with Pony Sized Lancelot?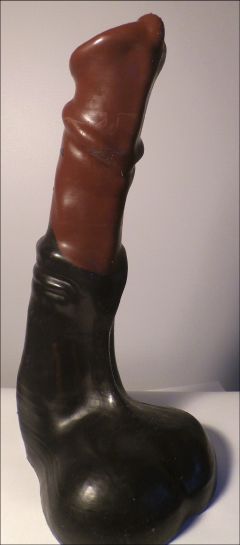 Lancelot: Drafthorse (medium)
Will you be the one chosen to relax him tonight after a hard day's fighting?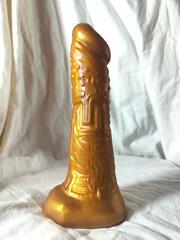 Golden Idol (medium)
Introducing the Golden Idol; A somewhat simple and basic shape given the detail and love that any true idol deserves.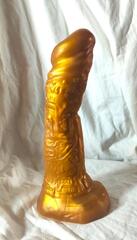 Golden Idol (large)
A larger version than the first find, yet identical in the somewhat simple and basic shape.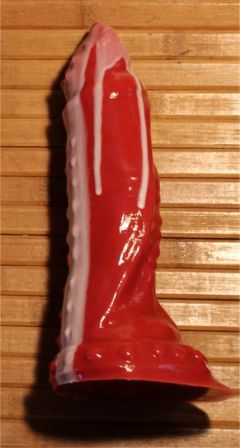 Dunjal (medium)
In the misty depths of hell, it has been said there lurks a beast so hideously overcome by lust, his every action, and very being, are meant to further his sexual pleasure, and that of others.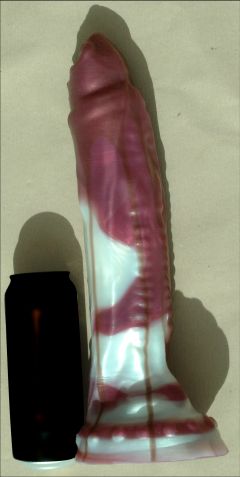 Dunjal (extra large)
Some demonic forces can be dealt with thanks to a simple holy exorcism. Others, however, take something entirely within the realm of man to deal with.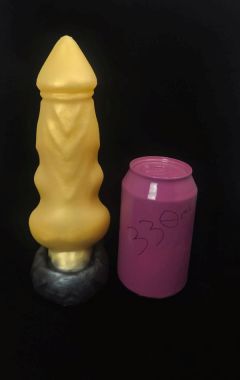 Draegen Sweettail (medium)
"I was fascinated when I met Draegen for the first time."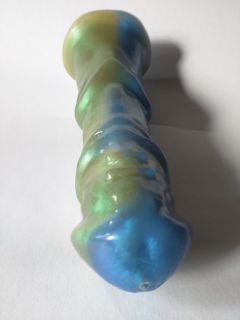 Galahad Adapter
Ever wanted to be equipped with a member that would make your prehistoric ancestors cry out in envy?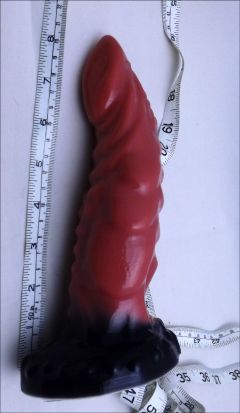 Slasher (medium)
Here comes our newest addition to the family, the Slasher! Born out of an idea roughly translated to "Hey, what if we made a raptor dong?"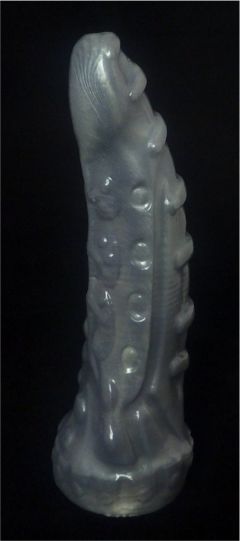 Matic (medium)
Pumping hydraulics. Greased metal. Vanadium steel tensing, pulsing with organic matter against the rivets fastening it down...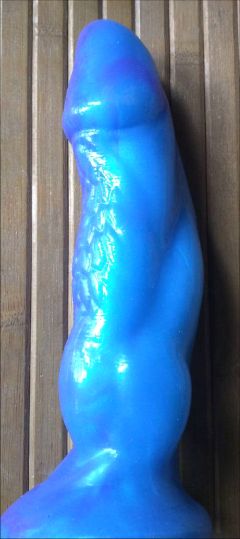 Greg the Spotted Dragon (large)
The Lesser Common Spotted Dragon - [Draconis Varianis sub Greex]

Leucon
Known as a prowling beast kept close to his master's heel, Leucon keeps mostly to himself and his hunting party.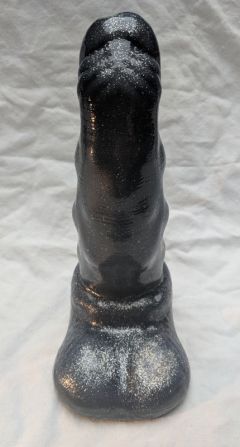 Ares - Star Ram
Among the beasts seen in the stars of our Galaxy, Ares dances closest to our planet. Adorning the inky blackness of the night, his presence shimmers in a cold and beautiful light.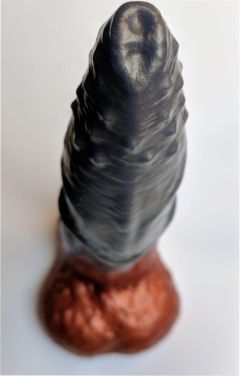 Lionel
When not being locked in dungeons, fighting battles, or killing giant wild boars, Sir Lionel rests in his seat next to his cousin and fellow knight, Lancelot.
Emoc
While known for drinking around a decent gym buddy, the more intimate features of Emoc are also most boast-worthy. This muscle-bound living statue chiseled by the mouflon gods is represented here accurately to the size of the character it's based upon - inch for throbbing inch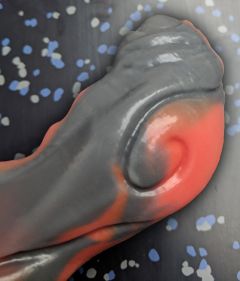 Ezekiel - The Gargoyle
Ezekiel is simply called 'Ez' by his lovers - especially because he'll make sure you'll have problems articulating more than the first syllable once he squeezes inside you. He is a bulk of a beast, combining rivaling sensations - half pulsing, hot flesh and muscles, half cool and smooth stone - and so is his member.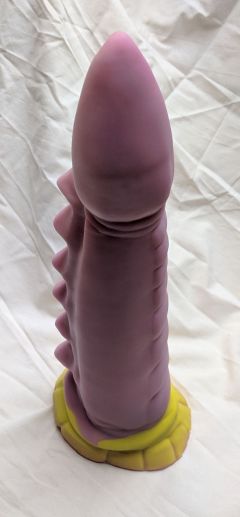 Kyorg Reborn
Deep in the woods, past the elder trees and long-forgotten, decaying trunks littering the abandoned paths, a shining gold-ivory dragon lives alone. He keeps to himself, enjoying his peace... but every now and then, a traveller will wander from the established safety of the forest path and into the dragon's territory. Many of the lost travellers who find themselves face to face with this beast are quick to be filled by his pearly white treasure, and sometimes even given a second helping...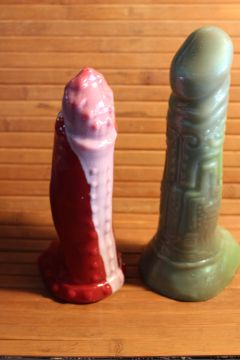 Extra: Dribble
So, maybe you like a little evidence of the fun you've had in the past, or maybe you're a fan of gushing geysers - either way, this dribble effect should sate your sticky desires.
Notice: This is an addition, not a finished toy.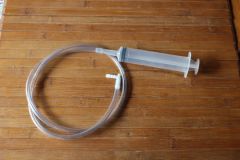 Extra: Tube
Ever wanted to feel the warm, final sign of lovemaking shoot inside you while you use a toy?
Notice: This is an addition, not a finished toy.
About Us
Akifu Toys is made up of hard-working furries.
With our strange team of furries behind the conception of Akifu Toys, one thing is clear; the toys coming out of this place have something special about them: You'll never see anything like them anywhere else.
Akifu Toys is based in England/Germany, and any orders will be sent out from whichever location is closer.
How to Order
Clicking on the link on a toy's page will take you to our etsy shop, where you can place your order.
Or, you can simply send us an email, and tell us what you want - and we will get back to you!