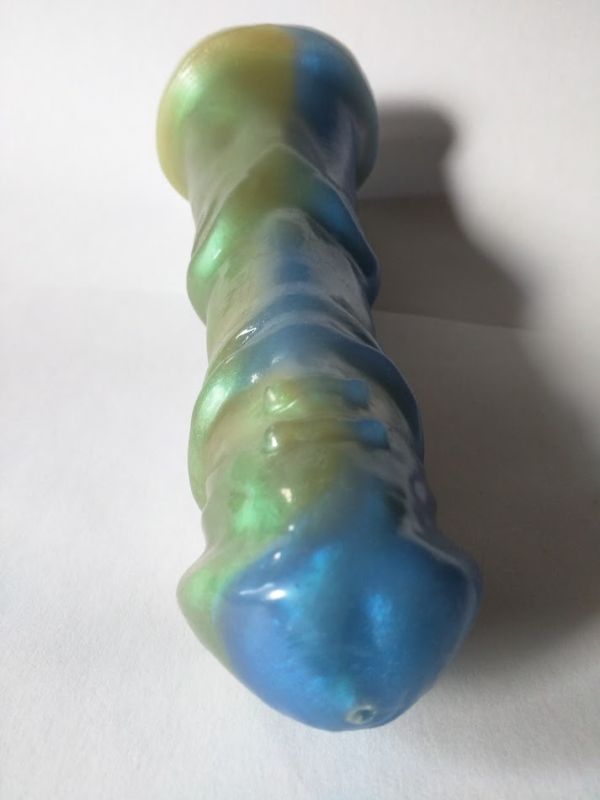 Total length:

23 cm

Total usable length:

21 cm

Largest diameter:

6.5 cm

Smallest diameter:

6 cm
Ever wanted to be equipped with a member that would make your prehistoric ancestors cry out in envy?
Introducing of our newest knights, Galahad! The son of Lancelot, he was rumoured to be the offspring of one of Lancelot's many human partners. This is confirmed to anybody who sees his member; the human element is unmistakable… As unmistakable, in fact, as his father's sultry influence in accessories.
This is for the adapter; meant for harnesses or strapons. The idea is to slip your member (should you have one) into the base, and play rough with a like-minded friend! It's tubed for your release and their pleasure, and is super easy to clean, what with it being made of platinum-cure silicone!
The above colours are examples only, though we do split and marbled colouration. If you'd like one of those options, please leave us a note upon checkout!
---
---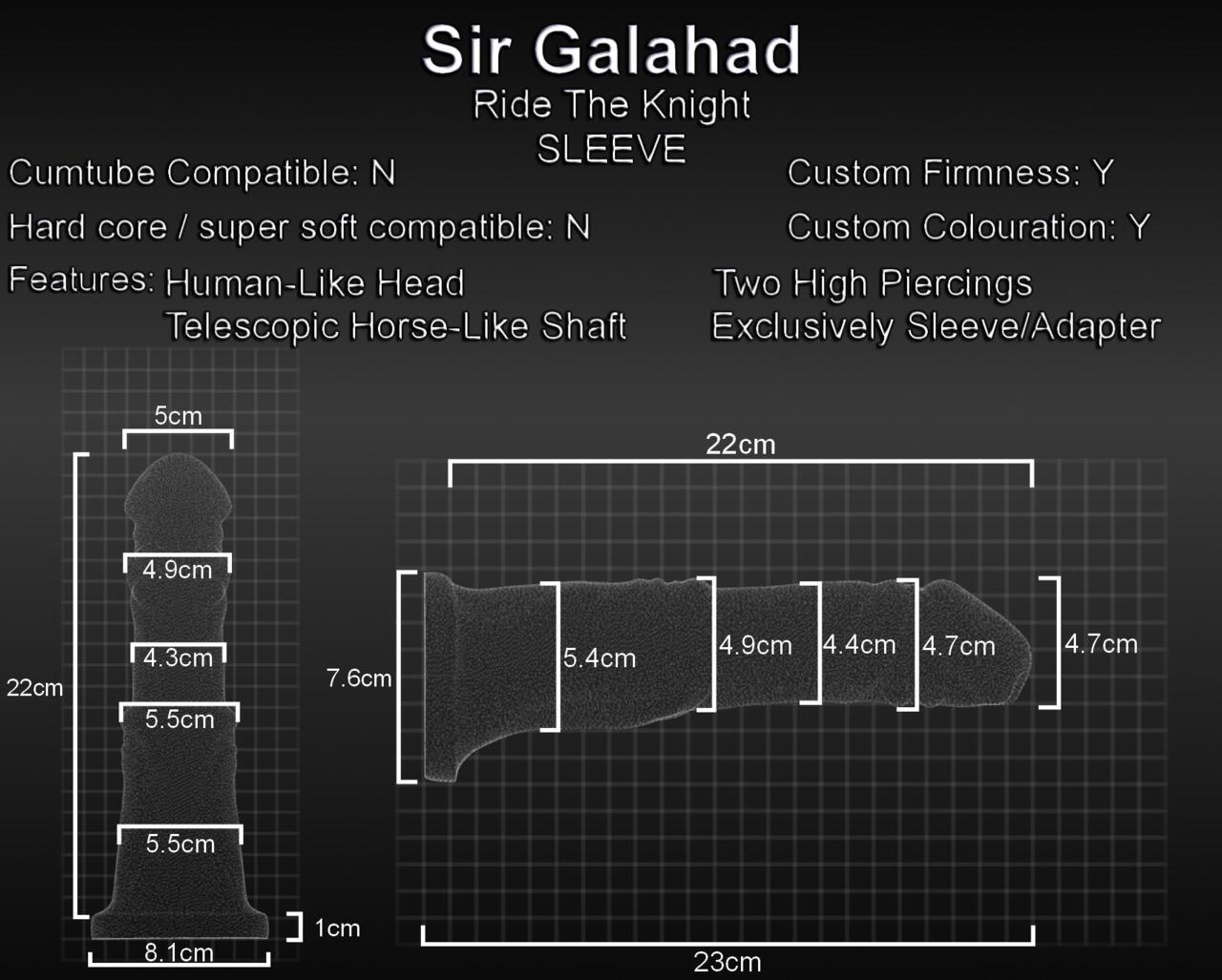 ---