Changelog:
Version: 11.11.17 - 19:00
(Click box to remove)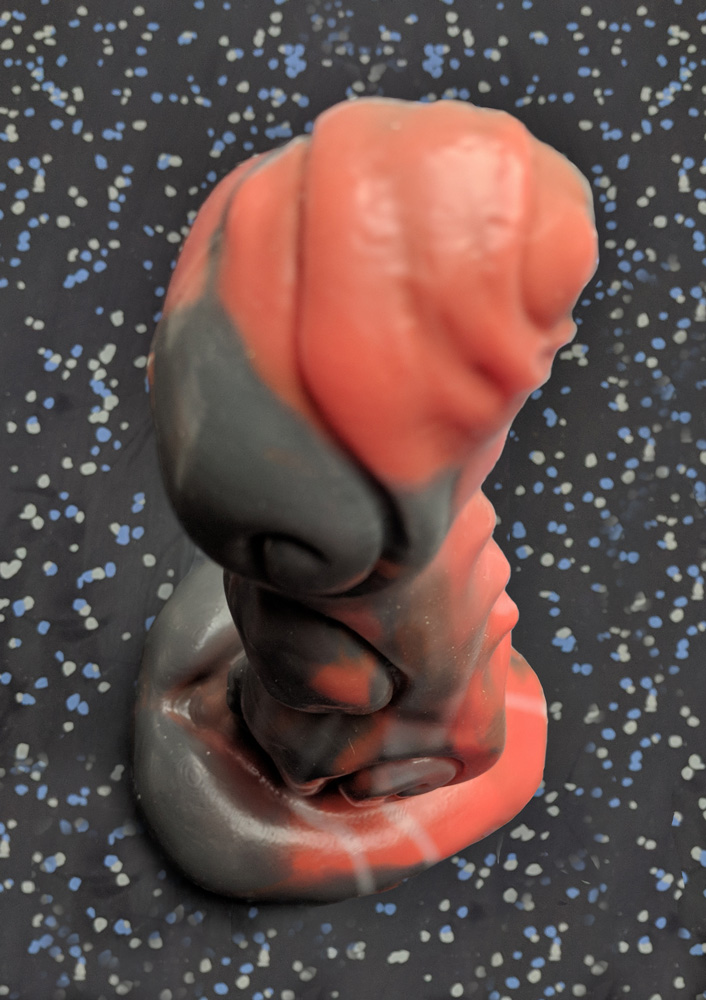 Ezekiel - The Gargoyle
Measurements:

Diameter, shaft (smallest):

4.7 cm

Diameter, shaft (largest):

6.5 cm

Usable length:

20.7 cm

Total length:

24.7cm
Ez's member is brought to you as a collaboration with Alexej Axis (aka baLOrKIn) who created the original character and the toy design; skillfully executed by the intricate craftsmanship of the Akifu team.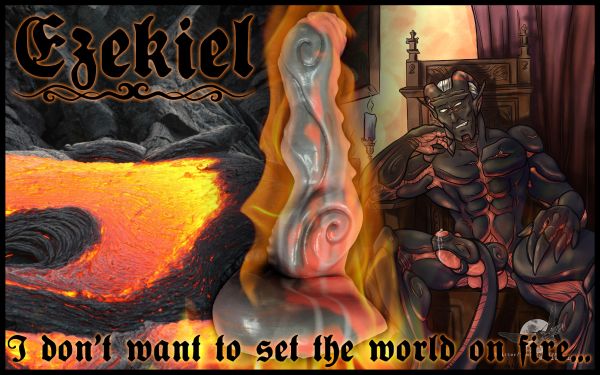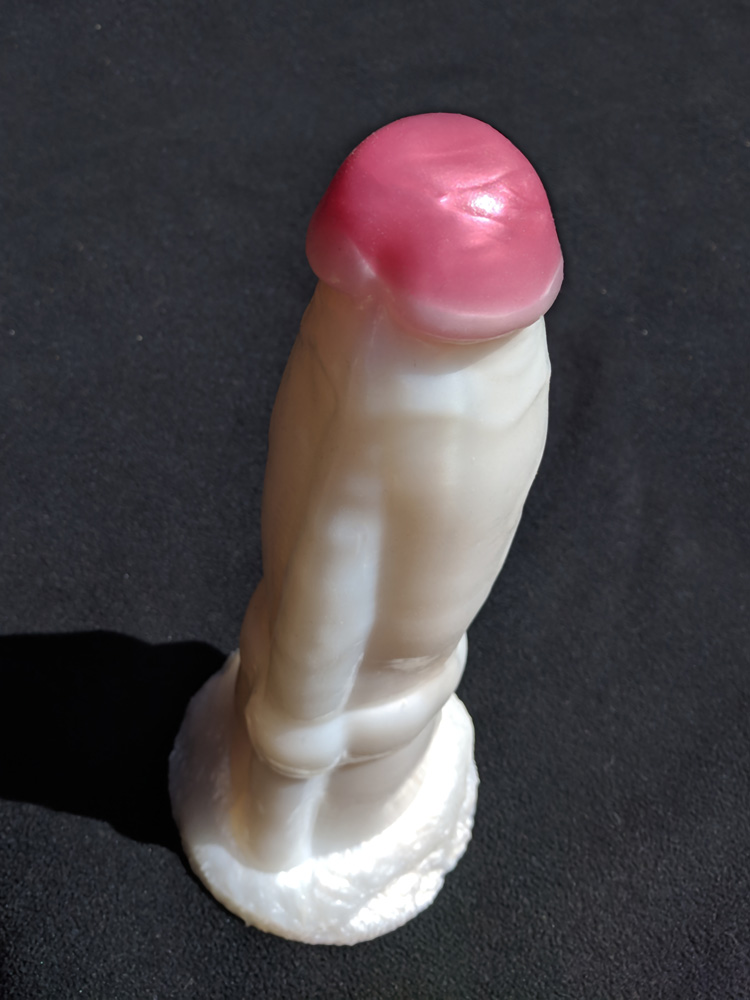 Emoc
Measurements (large):

Diameter of tip:

4.5 cm

Diameter, shaft (smallest):

6 cm

Diameter, shaft (largest):

8 cm

Usable length:

26 cm

Total length:

30 cm
We're proud to be able to present you this stunning piece because of the cooperation of the magnificent Nexus. He has gratefully allowed and helped us to produce this usable rendition of his character's most prominent feature. Character, design, and artwork are © Nexus.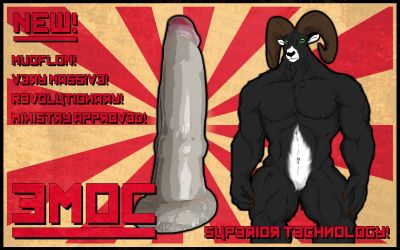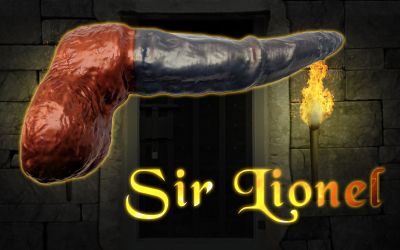 Lionel
Diameter of head:

3.5 cm

Diameter, shaft:

5 cm

Usable length:

21 cm

Total length:

25.5 cm
When not being locked in dungeons, fighting battles, or killing giant wild boars, Sir Lionel rests in his seat next to his cousin and fellow knight, Lancelot.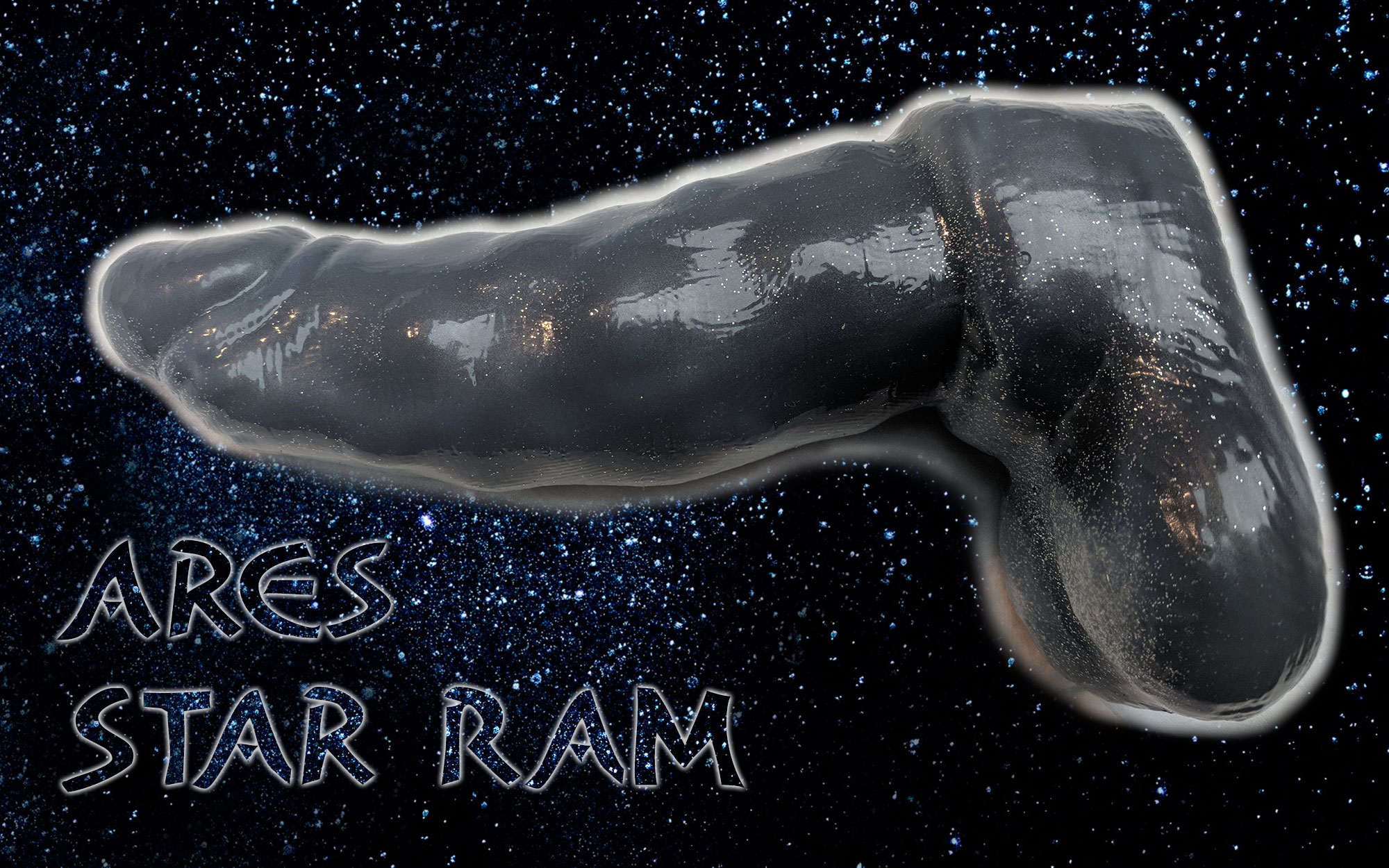 Ares - Star Ram
Total length

20 cm

Usable length

16 cm

Diameter of tip:

3.5 cm

Diameter of shaft:

4 cm - 6 cm
Among the beasts seen in the stars of our Galaxy, Ares dances closest to our planet. Adorning the inky blackness of the night, his presence shimmers in a cold and beautiful light. Mighty horns curl over his head, and when this majestic otherworldly being is encountered by a mortal, his presence is very clearly felt all the way until daybreak. There is no doubt as to why he truly is the Ram of the stars.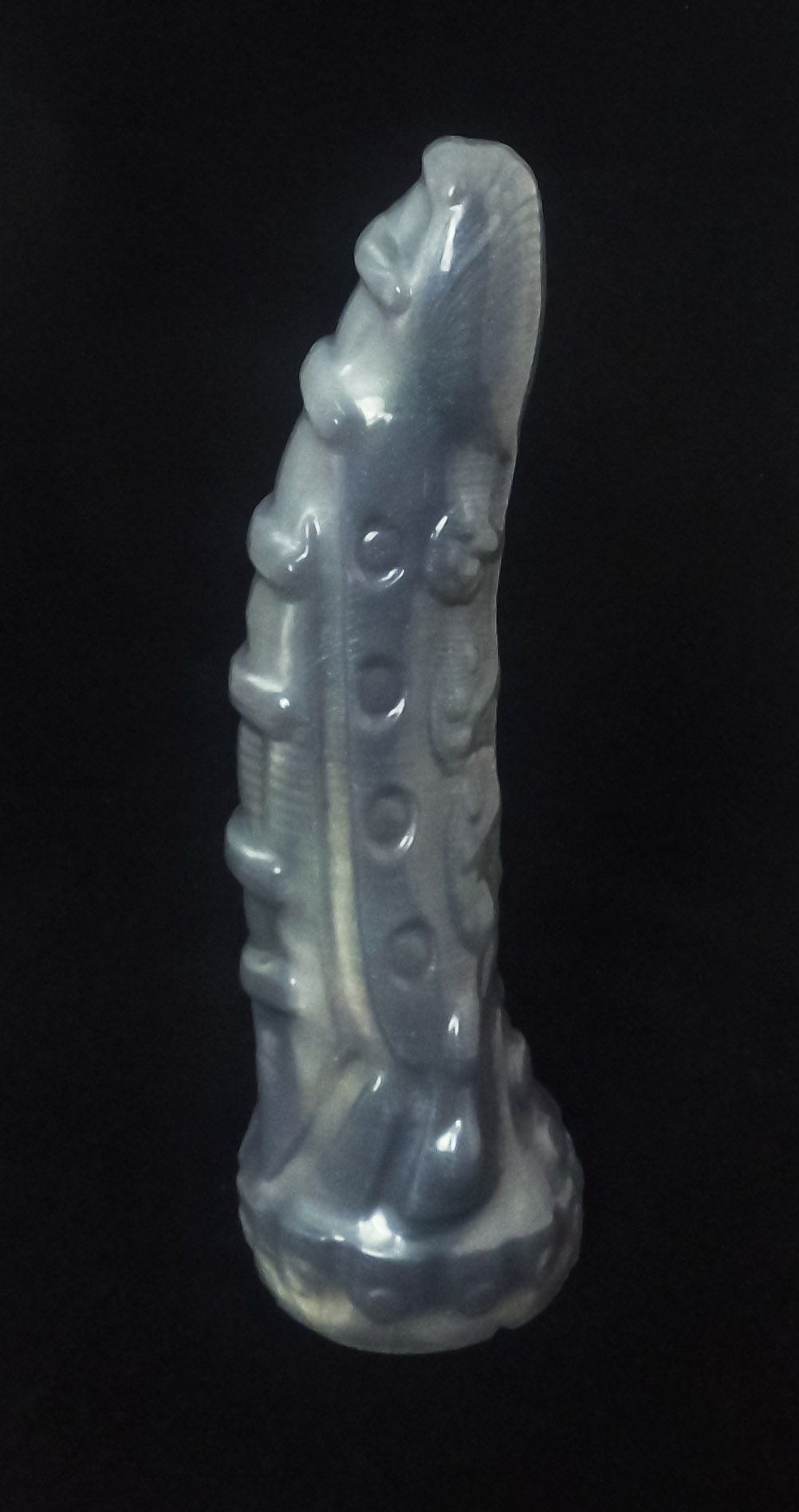 Matic (medium)
Diameter of tip:

2 cm

Diameter, shaft:

3.2 cm - 6.5 cm

Usable length:

18 cm

Total length:

20.5 cm
Pumping hydraulics. Greased metal. Vanadium steel tensing, pulsing with organic matter against the rivets fastening it down… The Matic does not boast about itself or what it can do. In many ways, it doesn't have to - because he's an efficient machine, designed through thousands of man hours and developed over centuries to do what he does as flawlessly as possible. Most don't think much of what cyborgs do when they're alone, but Matic rarely finds himself alone on a night. Why? Because what he does, he does well. Very, very well.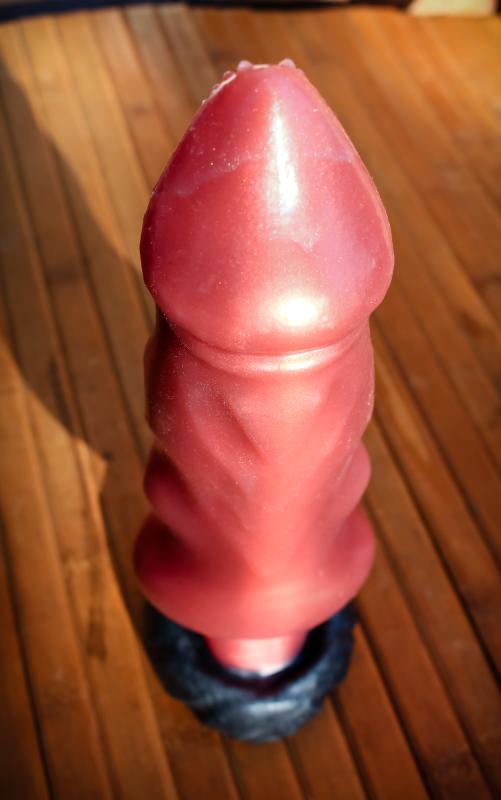 Draegen SweetTail (medium)
Diameter of tip:

5 cm

Diameter of first knot:

6 cm

Diameter of second knot:

7.1 cm

Diameter, shaft:

4.3 cm - 7.4 cm

Distance between ridges:

2.1 cm

Usable length:

19.2 cm

Total length:

25 cm
Designed by his owner and namesake, we're proud to present our first pure dragon design as well as the first of our toys that was conceptualized by a guest designer. The Draegen is a massive toy, deeply ribbed to make you feel every millimeter of its impressive girth, and equipped with two knots to securely lodge the shaft inside you. Why not take him home and let this impressive beast show you what dragons are really good at? This toy is available in split colour, marbled texture and with a cum tube, but due to the complexity please send us a message if you'd like one of those options!
About Us
Akifu Toys is made up of hard-working furries.
With our strange team of furries behind the conception of Akifu Toys, one thing is clear; the toys coming out of this place have something special about them: You'll never see anything like them anywhere else.
Akifu Toys is based in England/Germany, and any orders will be sent out from whichever location is closer.
How to Order
Clicking on the link on a toy's page will take you to our etsy shop, where you can place your order.
Or, you can simply send us an email, and tell us what you want - and we will get back to you!